January 7, 2022
Posted by:

Ahlam Daoudi

Category:

Uncategorized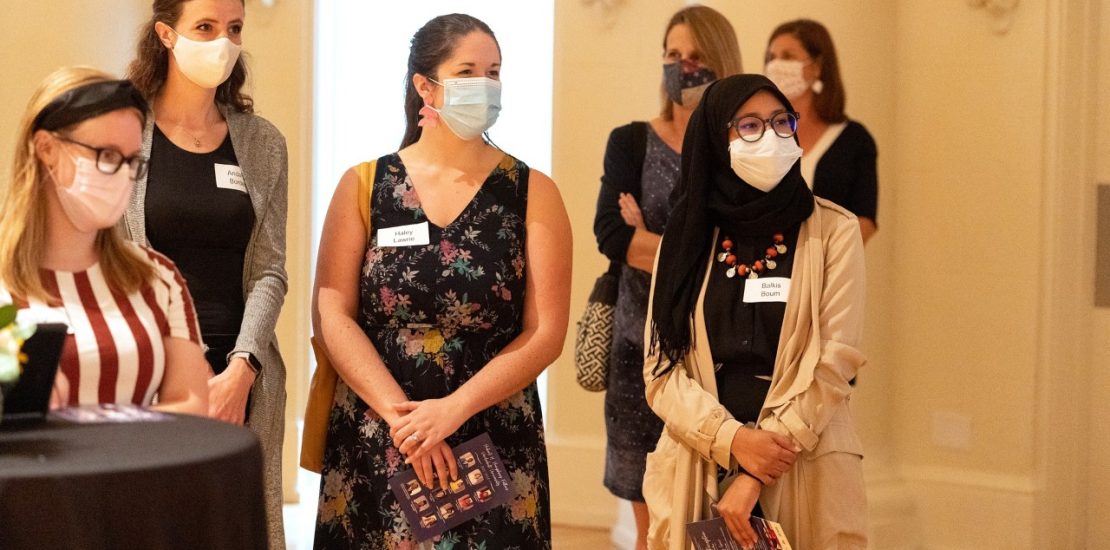 Balkis Boum, MA, International Education Policy & Management, Vanderbilt University (2021-2023 Cohort)
I am writing these words behind my desk in Elliston Place not far from Vanderbilt University Campus in Nashville, Tennessee while celebrating the International Education Week 2021. I have worked in International Education for 5 years in Rabat but experiencing it firsthand as a student is a very different feeling. Before applying for the Fulbright scholarship, I met, read, and listened to alumni who proudly spoke of the program and its impact. I was intrigued and decided to apply in 2019. I wasn't selected but I learned a lot from that first experience, so I decided to apply again in 2020, working more on my essays and having a clearer idea of what I really want to do. Once selected, another exciting phase began when choosing and applying to universities. I enjoyed customizing my statements to each program and university and how that helped me figure out what kind of training I needed. When in the US, a greater adventure started. Being in a different country surrounded by novel things to discover is a mix of excitement, homesickness, joy, and eagerness.
Vanderbilt's Peabody College of Education is the place to be for anyone aspiring to become an Education Professional. It is student-centered, practice-oriented, and promotes a sense of belonging and community. It has renowned faculty members in different education sectors who are very approachable and available. The College offers great support to international students by involving them in different activities, creating a safe space for them to contribute and be heard. My department, Leadership Policy and Organization, and Vanderbilt, in general, attach great importance to Equity, Diversity, and Inclusion (EDI). Fulbright has always played a major role in EDI. To take part in that, I joined my department's EDI Student Advisory Council and I am currently co-leading the Faculty Liaison Subcommittee in the same council. I am eager to help advise professors on how we can make our college more inclusive with an emphasis on how to facilitate international students' integration in the classroom and their representation in the curriculum and teaching methods.
My adventure has just started, and I have yet to discover and know more not only about education, but also the US and its diverse rich culture.